Three Olympic Legends Who Can Help Your Business Flourish
Every four years the nation becomes inspired by the extraordinary feats of British athletes at both the Olympic and Paralympic games. Sportsmen and women from a range of disciplines gather together and are propelled to worldwide fame with millions watching and cheering on their every move.
These achievements make Olympians ideal for after dinner speaking, as they can provide businesses with a much-needed boost, inspiring employees.
Here at Champions Olympic Speakers, we have a database of current and former athletes who can inspire employees to achieve success and therefore make your company more productive and profitable. Below is just a selection of legendary Olympic figures who we can provide for your after-dinner speaking event.
Sir Matthew Pinsent CBE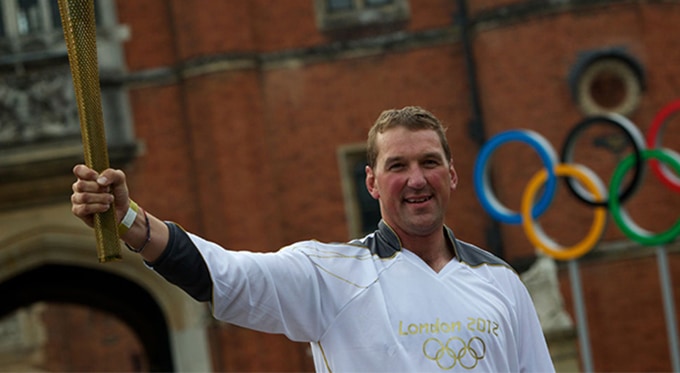 Teamwork is extremely important for any business to succeed and all members of staff have to be pulling in the same direction, otherwise, progress cannot be made. The same can be said of rowing and hence why Sir Matthew Pinsent is ideal for keynote speaking. Winning Olympic gold medals at four consecutive games is an outstanding achievement and one that could not have happened if it were not for Sir Matthews' ability to work well with others.
Winning gold's in both the coxless four and coxless pair formats of rowing, Sir Matthew has had to work in teams of varying sizes and with five different fellow rowers during his Olympic success. At his speaking events he is able to draw on his sporting experiences and show people that when working together, big things can be achieved.
Daley Thompson CBE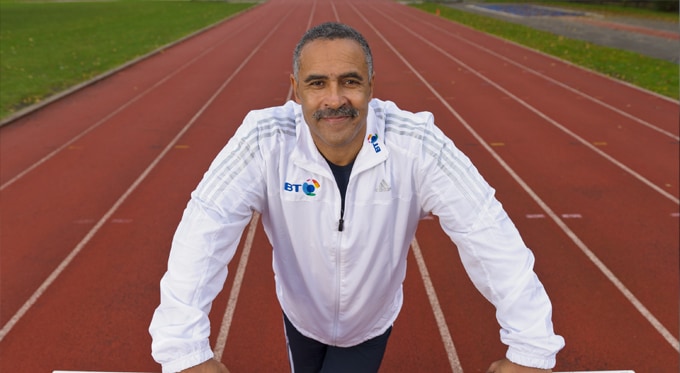 A world-record breaker and two-time Olympic gold medallist, Daley Thompson CBE is a former Olympic and world champion decathlete who is sure to inspire your staff. One of the most varied sports out there, it requires incredible commitment to succeed as you have to be the master of 10 disciplines rather than just one like most athletes.
As an after-dinner speaker, Daley can talk about how determined he was to succeed in the sport, often having to train early in the morning and last thing at night. His immense commitment levels are truly inspirational and listening to his anecdotal tales about his remarkable career can encourage your employees to fully commit themselves to perform at their highest possible level which can have long term benefits for both themselves and your business.
Amy Williams MBE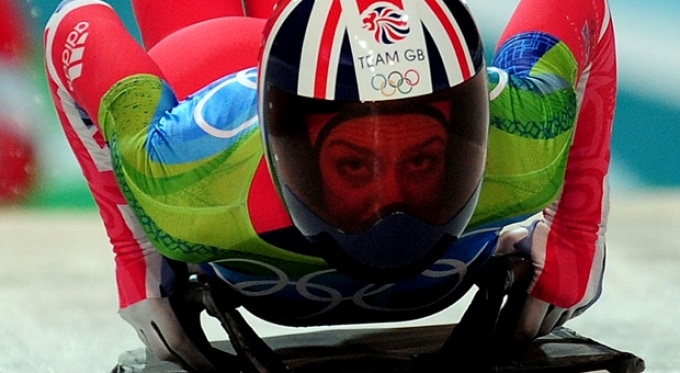 Perhaps one of the most dangerous sports around is Skeleton. One of the highlights of the Winter Olympics, it essentially sees an athlete riding around an ice track at terrifying speeds on just a slim tray. Amy Williams MBE is a Skeleton gold medal winner, having been victorious in the 2010 games in Vancouver, going into the sport, she knew there was a strong chance she wouldn't leave it completely unscathed. Suffering a number of injuries including a ruptured knee which eventually forced her to retire in 2012, there was no doubting Amy's bravery.
Every time she suffered an injury, she came back stronger and her enthusiasm for the sport never wavered. Overcoming adversity is a skill that people in corporate settings will always need to overcome negative experiences, making Amy perfect for a range of events.
Book An Olympic Speaker Today!
Champions Olympic Speakers has an abundance of current and former athletes suitable for any event who can focus their talks on the issues associated with funding cuts and the implications that follow. If you would like to book an Olympic speaker for your function, call us on 0207 1010 553 or fill out our online booking form.