Speaker Showcase: Dan Hunt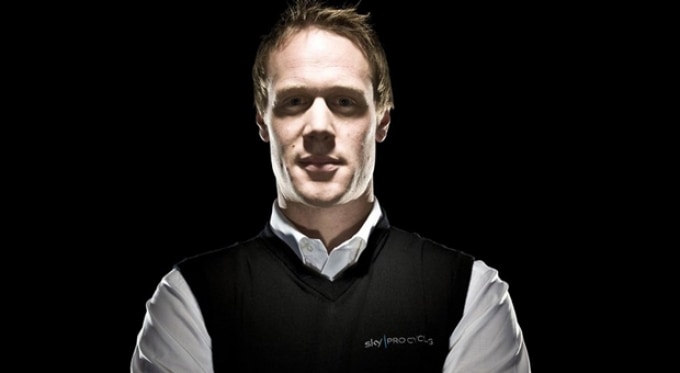 When it comes to cycling, there isn't much that the inspirational Dan Hunt doesn't know. The man who helped mastermind some of Team GB's biggest successes in recent years, Dan is an unsung hero of the Olympics working alongside some of Britain's biggest stars as they achieved sporting immortality.
He graduated from university with a degree in exercise science, he joined the University of Bath as a sport scientist assistant before progressing to a senior physiologist at the iconic English Institute of Sport. Dan's role involved helping athletes maximise their ability and enhance their performances.
In 2005 joined Team Sky where he worked closely with their star athletes. By 2013 he had progressed to the role of Sporting Director making Dan responsible for some of the biggest decisions in the sport of cycling. Team Sky athletes won multiple national, continental and world championship medals during his tenure.
Perhaps the biggest achievement during this time was seeing a British winner of the Tour de France. In 2010 Team Sky set themselves a goal of seeing a British rider win the tour within five years, something that had never been done before. Less than three years later they achieved their goal when in 2012 Sir Bradley Wiggins took the tour, and the world, by storm romping to victory in France. Since this fantastic achievement, British riders and Team Sky have dominated the tour winning five of the last six events and Dan's contribution to this success is significant.
Having put British cycling well and truly on the map, Dan has also been a prominent figure in the country's Olympic success. His first Olympic involvement came at the 2008 Beijing Games and he made an instant impact as Team GB raced to the top of the medal table with 14 total medals eight of which were gold.
Particularly focusing on the individual cycling events, a career highlight of Dan's came in 2012 at the London Olympics. Sir Bradley Wiggins' time trial victory on the road was the first of 12 medals for the team as the nation fell in love with the sport.
Since then Dan has applied his skills to other sports and in 2013 he joined the Premier League working with their youth development programme aiming to find ways to improve and progress younger players.
Recently, he has also become performance director at British Skiing as they aim to perform well at the 2018 Winter Olympics in Pyeonchang.
Hire Dan Hunt!
If you would like to book Dan hunt for any event or conference then get in touch with Champions Olympic Speakers by calling 0207 1010 553 or completing our online form.