Speaker Showcase: Baroness Tanni Grey-Thompson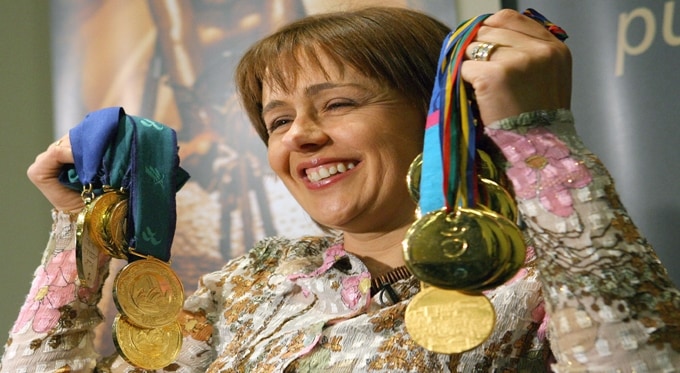 One of the most successful British Paralympian's of all time, Baroness Tanni-Grey Thompson is an inspirational wheelchair racer who won 16 Paralympic medals (11 of which were gold), over the course of her career, competing at five Paralympic games. As well as this, she has two Paralympic World Cup medals and has held over 30 world records. Also with six London Marathon wins to her name, Tanni now works as an after-dinner speaker and is part of our roster of outstanding individuals available to book via the Champions Olympic Speakers agency.
Not only is she able to discuss a simply remarkable sporting career during her speaking events, but Tanni has also embarked on a political career and was appointed a Life Peer by the House of Lords in 2010 and is able to provide her well-respected opinion to a variety of topical issues.
One of the biggest issues currently affecting British sport is the recent bullying scandal, with claims being made against high profile figures in cycling and swimming amongst other sports. Former Great Britain cyclist Wendy Houvenaghel had described the approach by her coaches in the sport as 'medal at any cost' and there being a 'culture of fear' amongst the team.
Now, Tanni has authored a report into the issue stating that there should be a duty of care to the athletes. She said "We've proved we can win medals. I don't think having a duty of care diminishes our chances of winning."
"We can't make it all warm and cuddly – because that is not what elite sport is. But it is about getting the best talent and not leaving athletes broken at the end of it. There are some really good sports out there; there are sports that need to do much more. My report doesn't mention a sport in particular, it doesn't mention a particular person in it. It's about the principles of how sport should be as we go forward."
The debate about how far is too far to push Olympic and Paralympic athletes continues to rumble on with investigations into the sports in question still underway. At her speaking events, Tanni is able to discuss this very important issue drawing on her own experiences as an elite sportsperson.
Hire Baroness Tanni Grey-Thompson!
Champions Olympic Speakers has an abundance of current and former athletes suitable for any event who can focus their talks on the issues associated with funding cuts and the implications that follow. If you would like to book an Olympic speaker for your function, call us on 0207 1010 553 or fill out our online booking form.