How Usain Bolt Has Inspired The Olympics
In just over two months' time the world of athletics will be bidding farewell to the fastest man on the planet, as Usain Bolt retires at the 2017 IAAF World Championships in Athletics in London. An eight-time gold medallist, when asked to compile a list of the best athletes of all time, Bolt will feature highly on most people
His 9.58 time in the 100m is a world record as is the 19.19 he clocked in the 200m. His mischievous personality off the track, as well as his signature lightning bolt pose, have seen Bolt become the highlight of the last three Olympic games.
His career may be drawing to a close but there is no doubting that Usain Bolt's legacy will live on as one of the greatest Olympic sprinters of all time.
What Was Bolt's Inspiration?
Quite simply a love of the sport. Whilst most kids have a particular star that they idolise, Bolt just had an insatiable appetite for competition. Growing up in a rural town in Jamaica his youth was purely dedicated to the sport. Football, cricket and athletics shaped his childhood with him once remarking that "I didn't think of anything other than sports." Initially deciding that cricket was the path for him, his coach actually advised him to give sprinting a try.
Under the guidance of former Olympian Pablo McNeil, Bolt quickly became a star breaking all kinds of school records. He rose to prominence at the 2002 World Junior Championships in his home country and standing at an incredible 6 ft 5 at the age of 15 he towered above his peers. As well as his dominating stature, he was also by far the fastest in every age group, something that has continued throughout his career and has seen him become one of the greatest Olympic sprinters of all time.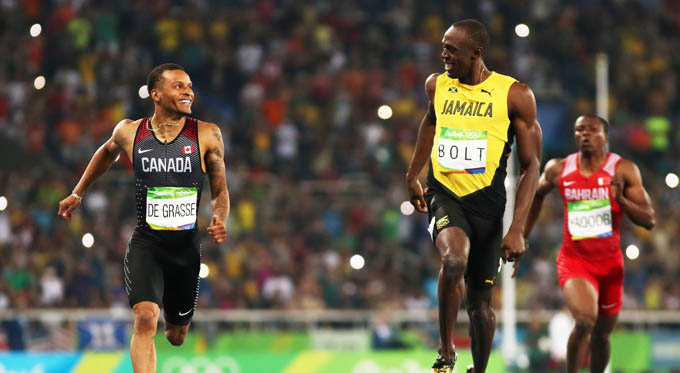 How He Rose To Fame
Turning professional in 2004 he started with the CARIFTA Games in Bermuda. At the IAAF World Athletics final in Germany, he claimed his first major medals but it was at the 2008 Olympics in Beijing where he really made his name. Going into the competition on the back of claims that he was lazy, Bolt silenced the critics by winning every event he entered into. Something he also achieved in London in 2012 and Rio de Janeiro in 2016.
The only Jamaican to ever win the 100m, he was catapulted to worldwide fame and has since won multiple awards both in his home country and overseas.
How He Has Influenced The Olympics
The message of unity and fairness have always been synonymous with the Olympics and this is something Bolt brings to every event he attends. When he runs his final race at the Olympic Stadium in London this August, there will be thousands of fans united in cheering him on. This is much down to his personality than anything else, and ask any young up and coming athlete who they aspire to emulate, you can bet Bolt will be the name they respond with.
Almost singlehandedly bringing new fans to the sport, in a time where doping scandals have somewhat tarnished athletics Bolt remains a shining light for what can be achieved by nothing more than hard work.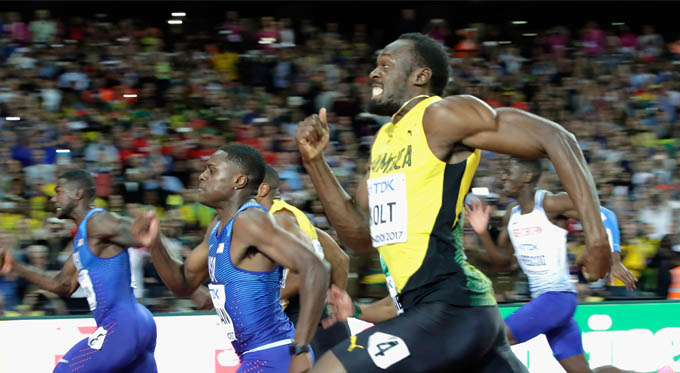 Undoubtedly the greatest Olympic sprinter of his generation, he now works as an incredible Olympic speaker and can share his fascinating anecdotes from his career with audiences. If you would like to book Usain Bolt or any of our inspirational athletes as Olympic Speakers for your event or conference then get in touch with Champions Olympic Speakers. Simply call us on 0207 1010 553 or complete our online form for more information.