Sir Chris Hoy: The Man, The Myth, The Legend
Sir Chris Hoy is a British Olympic icon. Having spent 24 years as a cyclist, he has left a lasting legacy on the sport. But who is he exactly and why is he held in such high regard?
Who Is Sir Chris Hoy?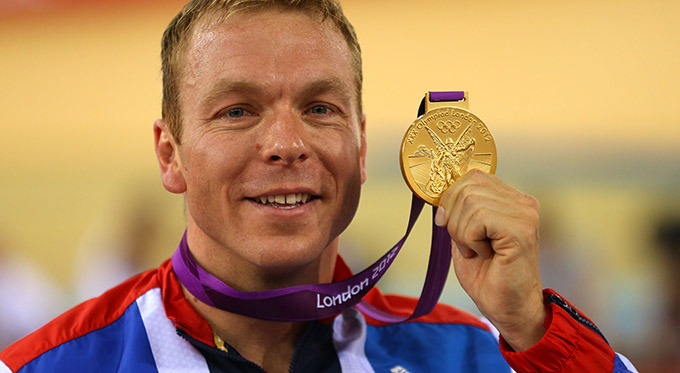 Born in Edinburgh, Scotland in 1976, Chris took up riding at a young age. His first love was BMXing and he began racing at the age of six.
Quickly he emerged as one of the finest young racers in the world of BMX; rising to number two in the UK, fifth in Europe and ninth worldwide. He was fourteen when he moved into velodrome track cycling, having witnessed Eddie Alexander strike bronze at the 1986 Commonwealth Games. This was to form the beginning of Sir Chris' Olympic dream.
With such a deep passion for cycling, Chris worked tirelessly to ready himself for the big stage. Between 1990 and 1993 he would move primarily into track cycling and by 1997 he was being tipped for future medals.
Early Successes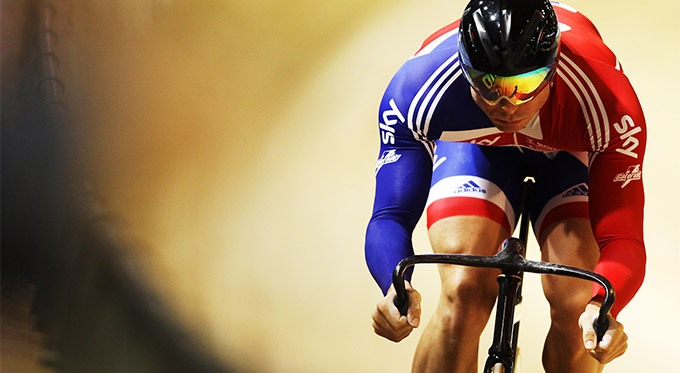 Berlin bore witness to Sir Chris' first major triumph as the youngster. Then 23, he won silver in the Team Sprint at the 1999 UCI Track Cycling World Championships.
By the year 2000, Chris was bound for the Olympic Games. Sydney was home to the games and his first Olympic medals came in the Team Sprint when Great Britain earned silver. Sir Chris and Team GB were set to enter the most exciting era that British cycling has ever seen. And today, that moment in Sydney is credited as the beginning of a tidal wave of talent, expertise and dedication that has lifted British cycling to the top of the world.
A Host Of Accolades: Sir Chris Hoy Facts
2000 Sydney Olympics – Team Sprint Silver

2004 Athens Olympics – Ranked #1 in the world, set a new sea-level Olympic and World Record of 1.00.711. Won Olympic Gold.

2007 World Championships – Won the Keirin contest and proved himself as a pure power sprinter

2008 Beijing Olympics – Chris made history, taking three golds at the games to become the first Brit to do so in 100 years
2012 – The Great British ambassador and flag carrier for the London Olympic Games, Chris went on to set a new world record in the velodrome and equal Sir Steve Redgrave's medal tally. A gold medal in the Keirin made him the joint most successful Olympian in British athletics history, alongside fellow cyclist, Sir Bradley Wiggins (at the time).

Oct 2012 – Sir Chris became the first cyclist to ride in a velodrome named in his honour when Glasgow's new indoor velodrome was named The Sir Chris Hoy Velodrome

2014 – Retired from cycling
How Many Medals Has Chris Won?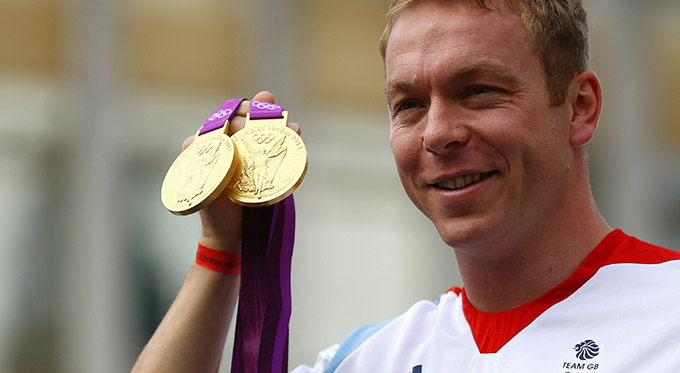 Seven (six gold, one silver) Olympic medals
Eleven World Championship Winning Medals
What Does Chris Do Now?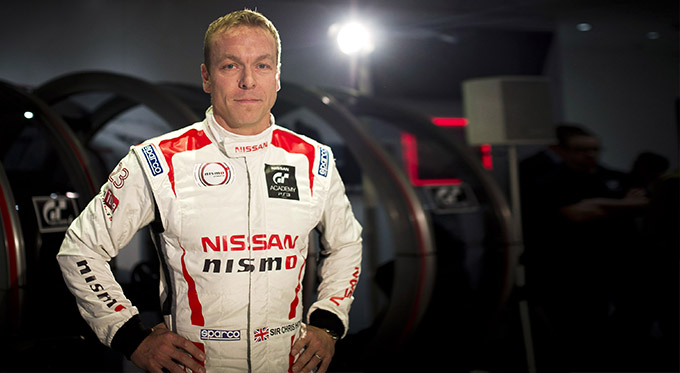 Enjoying his retirement from the sport, but staying constantly busy with speaking engagements, media appearances and business ventures, Chris remains a wonderful sporting ambassador.
As well as his role as an inspirational speaker, Chris features commonly in the media. A fixture of BBC's commentary and punditry team for major athletics events, Chris has spoken at the 2014 Commonwealth Games, 2014 Rio Olympics and many more events.
He has also launched HOY Bikes, his company specialising in cycling clothing and accessories as well as his own series of children's books – Flying Fergus.
What Topics Can Sir Chris Speak On?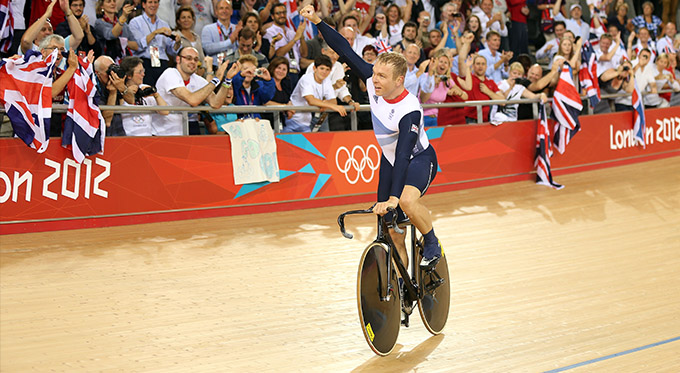 Chris is a great role model to aspiring athletes worldwide and in his work as a motivational speaker, the Olympic legend has inspired many from the world of sport and business.
His career has seen him lauded as the greatest cyclist of all time, and his commitment to peak performance and maximising success has set him apart from the rest. Not only did Chris possess the talent to reach the top of the sport, but he also boasted an incredible work ethic and mental toughness.
For many, Chris' resilience proved inspirational and his remarkable rise was elongated due to his consistency. Chris was able to stand on the podium after podium and continue to fill his cabinet with gold. This is a testament to his unwavering passion for cycling and his backbreaking work.
His irrepressible efforts afforded him a place among British Olympic royalty. Fulfilling his vast potential to become idolised by people around the UK and beyond, the success of Chris has proved historic. His role as part of Great Britain's cycling team also played a key role in them becoming the best in the world.
His keynote speeches focus on a range of topics, which can include athletic and Olympic-specific chatter as well as themes relevant to both sport and business. Perfect for your gala dinner, award ceremony or other corporate events, the great Sir Chris can leave a room in awe.
Book Sir Chris Hoy As Your Olympic Speaker Today!
To enjoy a fantastic speech by Olympic legend why not book Sir Chris Hoy today? Whether for team building events, corporate engagements, charity events or sporting occasions, Sir Chris can captivate an audience with ease.
Get in touch with the Champions Olympic Speakers agency today by filling in our online contact form. Alternatively, call a booking agent directly on 0207 1010 553.