Countdown Of The Most Inspiring Summer Olympic Moments- Part 2
Welcome to part two of our countdown of the most inspiring summer Olympic moments. We counted down from 10 to 6 in our post last week, so now it's time to get in our top 5.
5. Abebe Bikila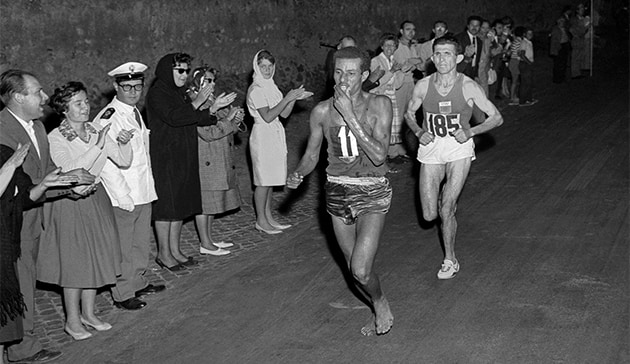 Running a marathon and actually finishing it is one thing, but doing the whole 26.2 miles without any shoes on- really? For Ethiopian runner Abebe Bikila in the 1960 Rome Olympics, that's exactly what he did. It wasn't just simply that he ran the marathon barefoot though, he actually won it.
Having completed all of his training barefoot on the roads of Ethiopia, Bikila saw no reason to change his routine and therefore pounded the roads of Rome without any form of footwear. It clearly had no adverse effect though as he still took home a gold medal for his country.
4. Mary Lou Retton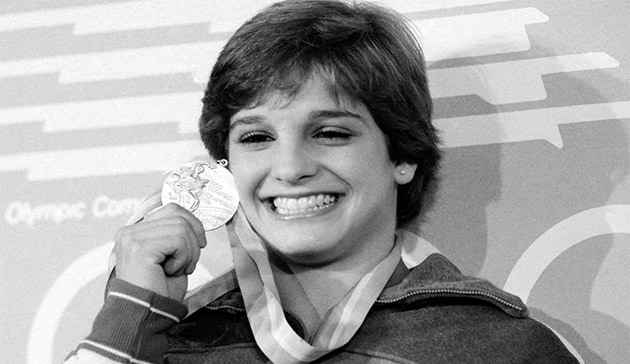 Many youngsters are often written off in global competitions when they come up against more experienced athletes yet in 1984 Mary Lou Retton re-wrote the rulebook. At just 16 years of age she won gold in gymnastics and at the same time became the first American to do so- male or female.
She had gone into the Olympics with very little experience of competing internationally but had performed well in her home competitions. The fact that the 1984 Olympics were in her homeland may have been to her advantage yet nobody could predict the performance she would put in.
Scoring perfect 10s from the judges after her breath-taking performance on the floor and vault, she had done enough to see off the competition and win gold in the most inspirational fashion.
3. Usain Bolt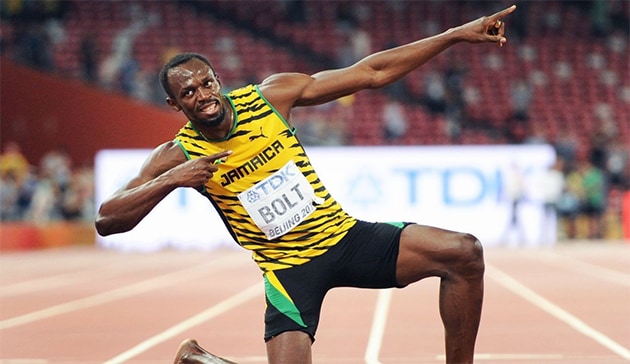 An athlete who will undoubtedly go down in history, Usain Bolt's inspiring moment for this list comes in Beijing in 2008 when he won not one, not two but three gold medals on the track.
After breaking the world records and claiming gold in both the 100 and 200-metre events, Bolt wasn't finished there as he then went on to win gold with his Jamaican teammates in the 4x100m relay, setting another world record in the process.
With his three gold medals, he became the first man since Carl Lewis in 1984 to win three sprinting events at the one Olympics.
2. Derek Redmond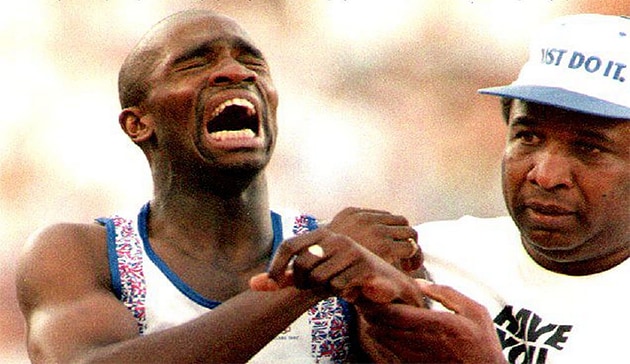 The amount of training that goes into preparing for an Olympic Games is incredible so when Derek Redmond lined up for the 400-metre semi-final at the Games in Barcelona in 1992 with many tipping him for a medal, he must have been feeling pretty confident.
All did not go to plan though as around halfway through the race, with Redmond well-positioned, he tore his hamstring and saw his Olympic Games abruptly ended. Rather than just make his way to the side of the track though, Redmond was determined to finish, picking himself up and hopping towards the finish line.
With a mixture of pain and sadness etched across his face, the most inspiring moment was still to come as his father had managed to get onto the track to help his son. Putting his arm around him, the pair made their way towards the finishing line to the deafening noise of the Barcelona crowd before Derek's father let go of his son so he could finish the race by himself. A truly unforgettable scene.
1. Jesse Owens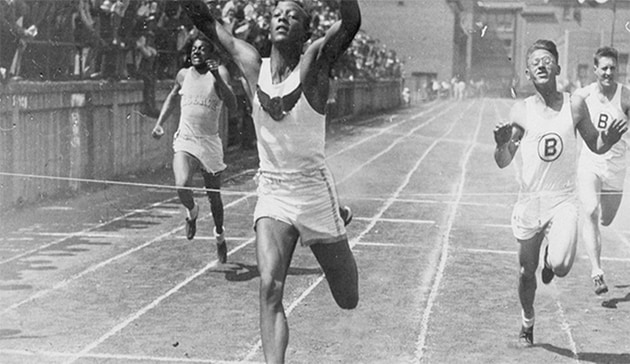 When it comes to competing against all odds, stories don't come much better than that of Jesse Owens. The Olympic Games in 1936 were held in Berlin, Hitler's Germany, and Jesse Owens was a black American athlete competing in track and field.
Due to the colour of his skin, Hitler run Germany saw him as a lesser competitor, however, Owens let his talent do the talking. He claimed four gold medals during the Games and left the Germans in disarray. Winning the 100 metres, 200 metres, long jump and 4x100m relay, Owens was a class act and won with a level of dignity his hosts could only have wished for.
An inspirational figure to those across the world, Jesse Owens showed that anything is possible when you are focussed on your goals and brush whatever negativity is thrown at you aside.
That's our rundown of some of the most inspirational moments in Olympic Games history. There are so many more to choose from and hopefully, when Rio 2016 begins in a few weeks' time we'll have enough amazing moments to create a post just from that event alone!
If you've been convinced to book an Olympic legend to hear their story of the Games, book a Summer Olympic speaker with us today. Browse through the extensive selection of athletes available and give us a call on 0207 1010 553 or fill out our online form; it's as easy as that!