Graham Bell: From Olympic Icon To TV Presenter & World Record Holder
The life of Graham Bell has known many highs. Featuring in an array of areas from television presenting to journalism; Olympic sport to high-altitude exploration – there are few avenues Graham hasn't gone down. And even fewer ski slopes. We take a look at the biggest achievements of the renowned presenter.
Representing Team GB At 5 Winter Olympic Games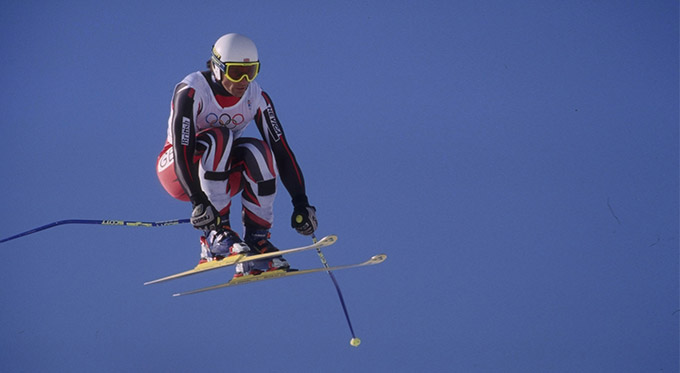 Skiing was Graham's first great passion, and from the age of five, he was skiing in the splendid Cairngorms in Scotland. He quickly grew an obsession for the tracks, and alongside his brother, Martin Bell, began racing.
Upon moving to Yorkshire, the Harrogate dry ski slope became his second home. His development didn't go unnoticed and before long, Graham and his brother were competing for Great Britain in the 1980s.
The 1984 World Junior Ski Championships represented an early chance to shine for the aspiring athlete, and Graham didn't disappoint, winning a silver medal in the competition. Further opportunities duly followed as he was included as part of the Great Britain senior team for the Winter Olympics in Sarajevo.
Even at just 18 years of age, he was considered, alongside Martin Bell as Britain's greatest hope of securing an elusive medal for Great Britain in skiing. He would go on to compete at five Olympic Games in total.
Though it was Martin that would clinch the first British record, finishing eighth place in the Calgary Winter Olympics, Graham would go on to compete in more Winter Olympics than any other British skier in history. His 12th place finish at the frightening Hahnenkamm track in Kitzbuhel, Austria proved iconic. Graham now ranks in most surveys of the top British skiers of all time.
Television Presenting & Adventure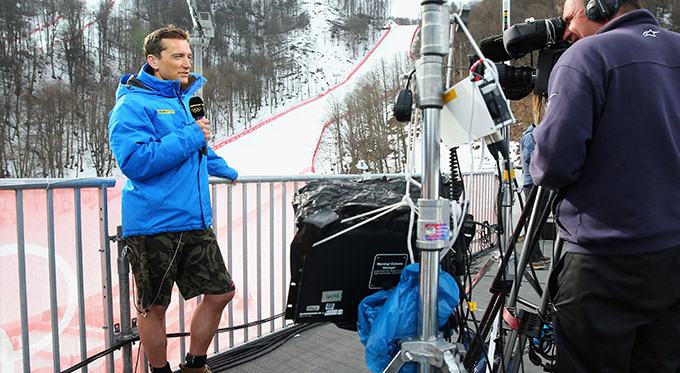 Five Winter Olympics later – Graham called time on an impressive athletics career in 1998. And it was his fierce competitive instinct and boisterous personality that was to endear him to viewers across the world, this time as a television presenter.
After several commentary roles on the World Cup Ski Circuit with Eurosport, Graham's award-winning coverage caught the attention of the BBC. It was there that he became a mainstay in the BBC's coverage of Ski Sunday and the Winter Olympics.
In 2009 he added High Altitude to his BBC resume, appearing alongside Ed Leigh as the primetime show's television presenters. The action-packed TV hit saw Graham and Ed take on some hair-raising challenges.
Episode one saw the duo attempt to cross between two mountain peaks in New Zealand, on a single piece of rope, in what is called the Tyrolean Traverse. By episode two they were skydiving in the Swiss Alps and by episode three they were taking on the Arctic Circle Race; a 160km cross country marathon across Greenland.
The highlight though was Graham's world record attempt which saw him break the 70 MPH record of the fastest skier towed by a vehicle, hitting 117 MPH while being dragged along by a Jaguar sports car.
In addition to playing out a series of seemingly insane stunts, Graham became one of the faces of the Winter Olympics, revelling in providing the BBC's most comprehensive coverage of the competition at the Vancouver Winter Olympics in 2010. Graham's enthusiastic, knowledgeable commentary style and exploration of the tracks proved to be a highlight of the Games' coverage and made him one of the most inspirational sports speakers around.
Other Brand & Media Work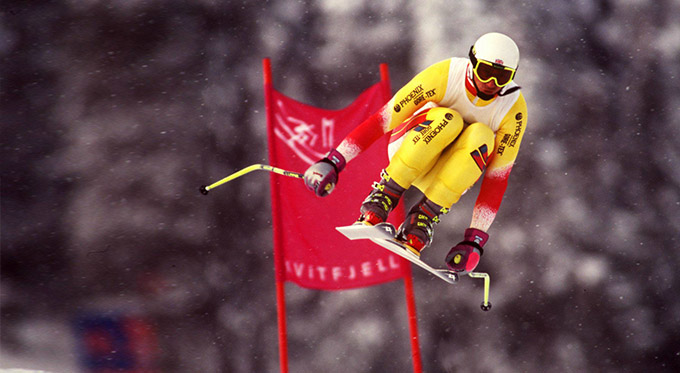 Graham joined Channel 4 show, The Jumpas the show's performance director in 2014. This saw him take a key role in teaching celebrities various disciplines from the Winter Olympics.
In addition to his endeavours in peak performance and winter sport, Graham has presented the Tour De France for ITV, proving his skills and image as a presenter are just as valuable as his skills on the slopes.
The variety in Graham's work doesn't stop there though. He is also an established journalist, having written articles for the Daily Mail, Telegraph and Ski Magazine. And he has become a sought-after presence for brand endorsements, sponsorships and product launches, having headed up campaigns for Heat Holders, Land Rover, Garmin and Ervin recent times.
Graham remains a keen charitable ambassador having worked with Snow Camp, Caring Cancer Trust and Disability Snowsport UK. Alongside such endeavours, Graham Bell has ensured his status as one of the most in-demand after-dinner speakers in the world of private and corporate entertainment.
Book Graham Bell Today
As the management for Graham Bell, the Champions Olympic Speakers Agency sources opportunities for him to share his wealth of extraordinary tales with audiences. If you would like to book Graham as your motivational speaker, for media appearances, endorsements and more, get in touch with our management team today.