Do Olympic Coaches Hold The Key To Corporate Success?
In a corporate environment, leadership can make or break the success of a team. With communication and interpersonal relationships driving the quality of teamwork, Olympic and Paralympic coaches provide a wealth of strategies for high-performance teams. From human endurance to crisis management, coaching speakers are highly sought-after on the speaking circuit for their comprehensive understanding of setting goals.
When booked for events, these speakers provide the secrets to corporate success. Infused in their anecdotes are actionable strategies for improving teamwork and leadership, two key traits of positive workplace culture and mentally resilient individuals. Olympic coaches have experienced first-hand the importance of efficient communication, which results in an authentic impact on corporate teams.
Communication- Charlotte Evans MBE
Corporate success, as with sporting success, is only achievable through communication. With each member of the workforce operating within their unique role, communication between staff and their managers can dictate whether goals are achieved on time, and to the right specifications. Without adequate discussion, athletes can lose sight of the finish line, and corporate teams can lose focus on their common goal.
As a Paralympic skiing coach, Charlotte Evans MBE embodies leadership and communication. Charlotte works with fellow skier Kelly Gallagher as her sighted guide, a role that requires a genuine connection between the two athletes. In 2014, the pair won Britain's first-ever Winter Paralympic gold medal, a testament to Charlotte's high-performance communication. As a speaker, Charlotte discusses her unique understanding of this topic, promoting its role in corporate success and translating it to the workplace.
Leadership- Jamie Staff MBE
With each manager thriving at the helm of their team, the level of corporate growth is unlimited. Leadership does not just include demanding orders and criticising failure, but offering support where necessary and praising even the smallest of victories. In sport, the best coaches strike that balance, pushing their athletes to their limits while ensuring their mental and physical wellbeing.
Jamie Staff MBE thrived as a BMX rider and cyclist, winning several gold medals at the Olympics, World Championships and World Cup. Awarded the 1996 World BMX title, he has set fastest times and earned several first-place finishes – a speaker like Jamie is no stranger to success. He went on to manage the USA national track sprint program, honing his leadership skills and diversifying his speaking topics. Jamie teaches business managers how their style of leadership, directly influences the success of their team.
High-Performance Teams- Bill Furniss
High-performance teams trigger corporate success. If a team is working like a well-oiled machine, the likelihood of operating ahead of the curve and outperforming their competitors increases, making the topic essential at corporate events. Olympic and Paralympic coaches are experts in high-performance teams, as the level of peak performance directly correlates with gold medals. These speakers instil in audiences the mindset needed to realise their true potential.
The quality of the partnership between a coach and their athlete directly dictates their collective success. The term "high-performance teams" is regularly used, but what does it mean? Rebecca Adlington's coach, Bill Furniss, can discuss just that. The Olympic coach is credited for Rebecca's dominance in the pool, reflecting his knowledge of peak performance and marginal gains. When booked for events, he presents the techniques he used to build Rebecca's performance, essential for corporate audiences who wish to improve their workplaces' potential.
Determination & Endurance- David Bunyan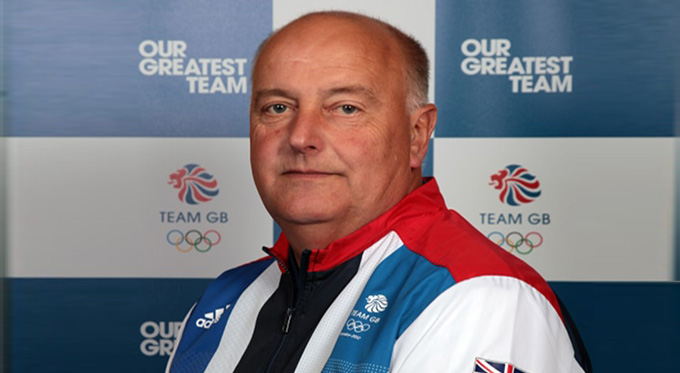 Corporate markets are in a constant state of evolution, with new financial and strategic challenges testing the determination of employees every single day. The power of human endurance, both in business and sport, also continues to amaze, with many audiences only appreciating their true capabilities when pushed to the limits. Olympic and Paralympic coaches have the first-hand experience of overcoming failure, which they share with corporate audiences.
Having spent decades at the forefront of British sport, Olympic hockey coach David Bunyan has shown a staggering level of dedication to his discipline. As a player, he rose through the ranks to be titled one of the UK's best hockey coaches, famed for his inspiring leadership and string of Olympic and Paralympic successes. David's athletes embody human endurance, a testament to his influential coaching style and knowledge of high-performance teams.
Achieving Your Goals- Charles Van Commenée
Business success is quantified by how well you achieve your goals, and considering the expertise of Olympic coaches, many corporate audiences turn to these sporting role models to share their wisdom. The art of setting realistic goals can be translated to both the boardroom and the sporting stage, with many business leaders and coaches alike relying on established targets to focus their employees/athletes. These speakers layout the process of setting goals that will challenge your team, and achieve corporate success.
Credited for Denise Lewis OBE's unprecedented success, Charles Van Commenée is an authority on setting and achieving reasonable, yet challenging, goals. As a coach, he pushed his team to their limits to achieve multiple gold medals, while also providing ongoing support and encouragement. Charles provides corporate audiences with the strategies needed to mentor to success, ensuring that the goals set within a workplace team are met on time, and to the highest standard.
Book An Olympic Coach
If you are looking for an Olympic and Paralympic coach to inspire your high-performance corporate team, browse through the available selection and book by calling 0207 1010 553 or via the online form.