The Best Olympic Speakers You Can Book In Time For 2020
Olympic athletes can be some of the best guest speakers to feature at events, regardless of the event's objective. Here at Champions Olympic Speakers, we discuss four of the best British Olympic Speakers that the industry has to offer. All of the below are gold medal-worthy speakers, that truly motivate and inspire any who listen to their influential anecdotes.
Derek Redmond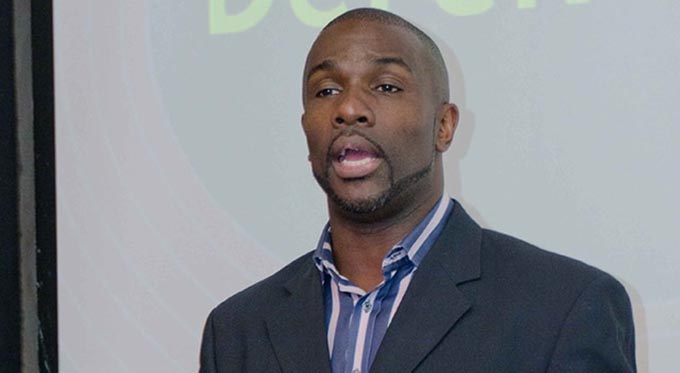 Derek Redmond is a former 400-metre athlete and British record holder that competed in the Commonwealth Games, European Championships, World Championships and the Olympic Games. Over his career, he has won three gold medals but just missed out on an Olympic triumph after his hamstring snapped during a race.
A superb motivational speaker and Olympic speaker that knows more than most what it takes to pick yourself up and carry on, never accepting defeat. Derek Redmond is a truly inspiring sportsman that you could listen to for hours.
Dame Kelly Holmes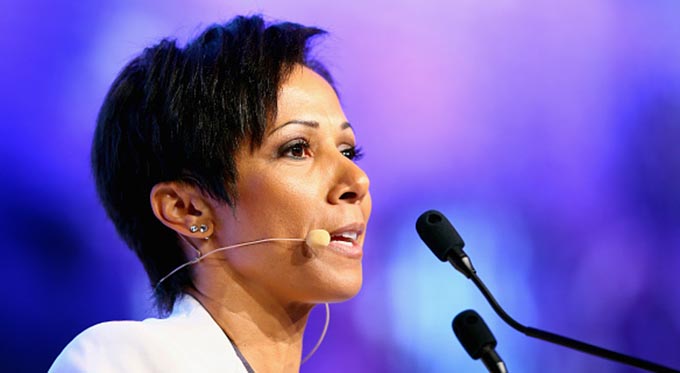 One of the UK's most popular sports personalities, Dame Kelly Holmes, is an incredibly talented middle-distance runner that went on to win multiple gold medals in her career, as well as set various British records in the 600m, 800m, 100m and 1500m.
Now retired from Olympic sport, Dame Kelly is often seen giving influential talks at corporate events, using her own life lessons and career decisions to motivate others. Her honest and open approach will leave audience members stimulated and inspired to achieve more, even weeks after the speech.
Nicola Adams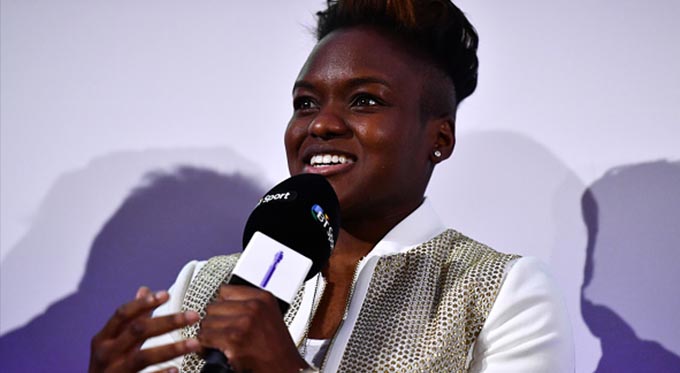 Britain's most decorated female boxer, Nicola Adams, is one of the biggest Olympic names in the UK, having made history in 2012 for being the first female boxer to represent Britain and win a gold medal at the London Olympic Games. She is a true inspiration to women and young people who want to get into sport, particularly boxing, which is typically a male-oriented industry.
A highly sought-after speaker, who is relatable and charming, with mounds of experience and stories to tell. Nicola will have guests in awe of the determination, positivity and incredible achievements.
The Brownlee Brothers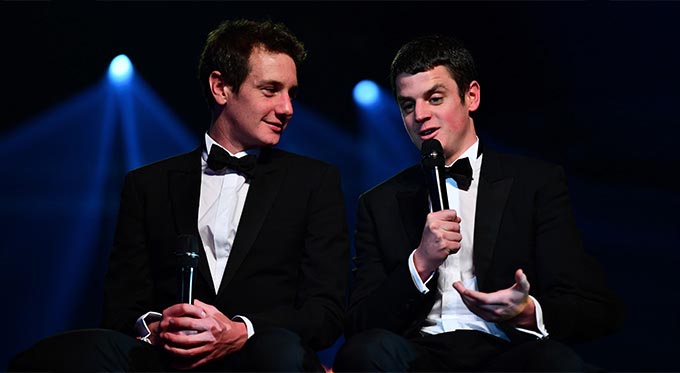 Described as the best triathletes in the world, The Brownlee Brothers consisting of Alistair Brownlee MBE and Jonathan Brownlee, have dominated the world of triathlon for the past decade, winning 35 of the ITU World Triathlon Series races between them and winning Olympic medals, Commonwealth medals and World and European medals.
Keen to encourage young people to participate in sports, Alistair and Jonathan set up a charity in their name called The Brownlee Foundation, which is committed to giving children in Yorkshire a positive sporting experience, as well as, offering support to developing coaches and teachers in sport.
These two incredible triathletes and sports advocates are brilliant speakers for corporate, charity and sport-related events, incorporating humour and brotherly banter into their speaking appearances, making the Brownlee Brothers an entertaining and inspirational experience to witness.
Book An Olympic Speaker For Your Event Today
Want to book an inspirational guest speaker for your event? Well, look no further than Champions Olympic Speakers agency. We offer a huge variety of Olympic speakers that will motivate and inspire event guests of all kinds with their profound personal storytelling, combined with unmatched experience in pushing people to their goals.
To book an Olympic motivational speaker today via Champions Olympic Speakers, simply contact the Champions Olympic Speakers agency by filling in our online contact form or calling a booking agent directly on 0207 1010 553.