Tokyo Olympics 2020: Predictions For The Team GB Line-Up
As the Tokyo 2020 Olympic games draw near, fans are desperate to find out their competing country's perspective team line-up. The games will run from the 24th of July to the 9th of August 2020, promising two weeks of head to head battles between some of the greatest athletes in modern history. Since 1896, Team GB have won at least one gold medal in every single Olympic Games to date, a testament to the dedication and commitment of British athletes.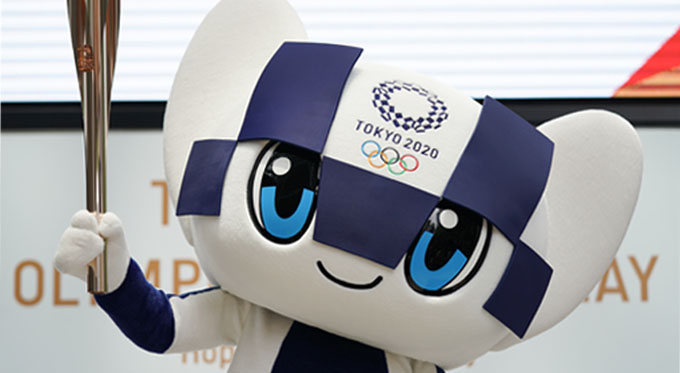 Who Is Predicted To Win Big At The Tokyo 2020 Olympics From Great Britain?
The following are the potential team GB athletes you may see at the Tokyo games, who are predicted to dominate their field. After a successful year of athletic competing, the Olympic and Paralympic games may see a few new faces take the top podium.
Dina Asher-Smith
Dina Asher-Smith has exploded onto the athletics scene, after becoming the fastest British woman in recorded history. Dina won gold at the British Athletics Championship in Birmingham, after being titled the 100-metre 2019 record-breaking champion. Tokyo 2020 wouldn't be Dina's first Olympic games, as she previously won a bronze medal at the 2016 Rio Olympic Games. Dina is predicted to take home two medals for her country, including a gold medal in the 200-metre sprint.
Adam Peaty
Specialising in breaststroke, Adam Peaty recently broke his own world record at the 2019 World Aquatics Championships in South Korea. In doing so, he became the first male swimmer to complete the 100m breaststroke in under 57 seconds, by 0.12 seconds. The unbeatable swimmer is predicted to take the top spot at next years' Olympics, defending his previous gold medal in the 100-metre breaststroke at the 2016 Rio Olympics.
Ben Proud
Ben Proud, one of Adam's teammate, is highly regarded for his 50-metre butterfly stroke performance at the 2019 Fina Champions Swim Series in Budapest. Since he secured the gold medal in the freestyle sprint, it is predicted that Ben will once again win the gold medal next year. This Olympic swimmer is considered to be the fastest 18-year-old in the world.
Laura Muir competes in 800-metre, 1500-metre, 3000-metre and 5000-metre races. She has previously won gold at the 2017 European Indoor in Serbia and the 2018 European champion in Germany, before being titled Champion of the 800 and 1500-metre competition at the 2019 European Athletics Indoor Championships in Scotland. Laura is showing no signs of slowing down, so it is no surprise that she is predicted to win the 1500-metre gold at the 2020 Olympics.
Tom Daley
Tom Daley is a fan favourite at the Olympics. The new father has been re-establishing himself as the King of Diving, since winning gold in the men's 10-metre platform diving competition at the 2017 World Aquatics Championships in Budapest. He previously won the same title in 2009, proving that Tom boasts a balance of talent and experience. He is predicted to win two bronze medals at the 2020 Olympic games, in the 10-metre platform and 10-metre platform synchro diving.
Katarina Johnson-Thompson
Katarina Johnson-Thompson made a name for herself at the 2019 World Athletics Championship in Qatar, after earning 6981 points in the Heptathlon. The Heptathlon is a track and field event made up of 100-metres hurdles, high jump, shot put, 200-metres, long jump, javelin throw and 800-metres. She is a favourite for the Team GB Olympic line-up and has her eye on the Heptathlon gold medal next year.
Which Athletes Have Already Been Selected For The Team GB Lineup?
Team Great Britain announced their first pick of Tokyo 2020 athletes on October 1st, 2019. The 12-part sailing team is made up of fresh talent and previous Olympic Champions, who are all eager to increase GB's impressive track record. GB athletes have won 58 medals in sailing, of which 28 are gold medals.
Team GB's Sailing Team For The 2020 Olympic Games In Tokyo:
Giles Scott – Men's One Person Dinghy Heavy

Hannah Mills & Eilidh McIntyre – Women's Two Person Dinghy

Luke Patience & Chris Grube – Men's Two Person Dinghy

Charlotte Dobson & Saskia Tidey – Women's Skiff

Dylan Fletcher & Stuart Bithell – Men's Skiff

Alison Young – Women's One Person Dinghy

Emma Wilson – Women's Windsurfer

Tom Squires – Men's Windsurfer
Book An Olympic Speaker Today!
Book one of our talented and entertaining Olympians for your gala dinner, award ceremony or corporate events. Get in touch with the Champions Olympic Speakers agency today by filling in our online contact form. Alternatively, call a booking agent directly on 0207 1010 553.