How To Pick The Right Olympic Speaker For Your Business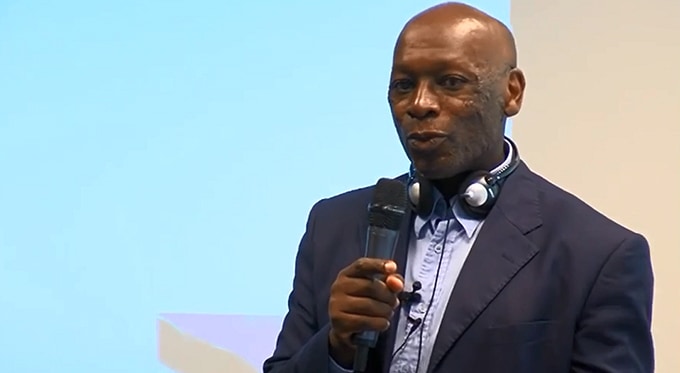 There are distinct parallels between business and Olympic sport; both focus around teamwork, support networks, the right preparation, a desire and commitment to succeed, and of course hard work.
Another similarity between the two is how much diversity there is within each field. Much like the Olympics boasts dozens of different disciplines further divided into sub-categories, a business will be composed of different departments that all seek to succeed for their parent company.
At Champions Olympic Speakers we have identified three key business needs and, in turn, have paired them up with the kind of individual best suited to attend and speak at their event.
Improving Your Performance
Whether your business is performing well but not quite well enough or is in need of putting radical measures in place, the best speaker to address your workforce is an Olympic coach with a proven track record of improving athletes.
One such example is Keith Antoine, a veteran coach who has trained junior and senior runners in both Olympic and Paralympic competitions, including Richard Whitehead, Stef Reid, Denise Lewis, Iwan Thomas, Jamie Baulch, Katharine Merry, Allison Curbishley, Darren Campbell and the men's amputee 4x100m relay team.
From 2000 until 2006 Keith was GB Paralympic Sprints Coach through the Sydney and Athens Games and was brought back onto the team to assist with preparing the team for London 2012. His athletes won one gold and two silver medals at their Home Olympics, a testament to his success in the field.
Combining his experience in management training and athletics with extensive business knowledge and pragmatism, Keith delivers high-energy motivational presentations which are perfect for both galvanising an ailing business and elevating it to the next level.
Starting From Scratch
In today's fast-paced, all-encompassing, consolidation-heavy world of business and commerce, there is the chance that your business may choose to venture into a completely new or unknown field. Many find the idea of change daunting, particularly when it's as drastic as beginning something from scratch.
Lizzy Yarnold MBE began her sporting journey as a heptathlete, inspired to take up the discipline after watching Denise Lewis OBE at the 2000 Sydney Olympics.
In 2008, she took part in UK Sport's Girls4Gold talent search scheme, which identified the Winter Olympic discipline of skeleton as a good option for her. Despite it being a radically different option to heptathlon, she nevertheless pursued it and began competing in 2010.
Within four years Lizzy had not only adapted to the new discipline but completely mastered it. She won the 2013/14 Skeleton World Cup, only finishing once off the podium the whole season, and at the Sochi Olympics, she clinched the illustrious gold medal.
Following her success in the Olympics and World Cup, Lizzy completed a career grand slam in 2014/15 by becoming European Champion in February 2015 and World Champion the following month.
An eloquent and passionate sports speaker with an unrivalled track record, Lizzy is the ideal choice to alleviate the fear of either starting from scratch in business or venturing into the unknown.
Overcoming Adversity
The world of business is not all moonlight and roses – there are many times when a company could experience hardship, from economic recession to isolated incidents which generate bad PR.
If your business climate is currently more rough than smooth, you should opt for an inspirational, motivational speaker who can not only improve your workforce's morale but also put things into perspective.
Lance Corporal Derek Derenalagi is a leading British Paralympic discus thrower and former soldier who is part of the Ministry of Defence's Battle Back programme, funded by the Help for Heroes charity.
In 2007, he survived an improvised explosive device attack in Afghanistan, despite being initially declared dead, and had to have both legs amputated below the knee.
Following the life-changing injury, he embarked on a tough road to recovery, culminating in him competing for his country at the London Olympics.
Derek's story is incredibly moving and inspirational, so if your business is going through tough times, he will completely change your perspective on things and give you the power to overcome your challenges.
Book An Olympic Speaker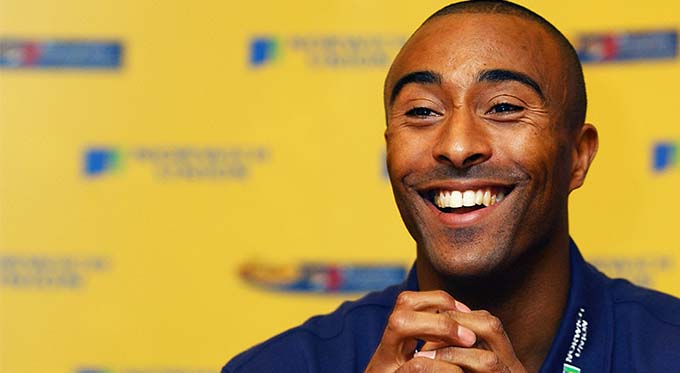 Hire an inspirational business-minded Olympic speaker for your workplace training program or conference by getting in touch with Champions Olympic Speakers. Simply complete the online form or call 0207 1010 553 today.