Can You Make It As An Olympic Legend?
Sir Chris Hoy, Dame Kelly Holmes and Sir Steve Redgrave are some of the biggest names in British sport and can all be described as having Olympic legend status. The all-time British medal table sees Sir Chris Hoy and Jason Kenny CBE head up the table both with six golds and one silver medal to their name in track cycling events.
However, many people would regard Sir Bradley Wiggins as the greatest British Olympian of them all, he has more medals than anyone else with eight (Sir Chris and Jason have seven but gold medals take priority) but has achieved his medals in both track and road cycling. Following the cyclists, Sir Steve Redgrave CBE has five golds in rowing, Sir Ben Ainslie has four in sailing and Sir Mo Farah with four in athletics.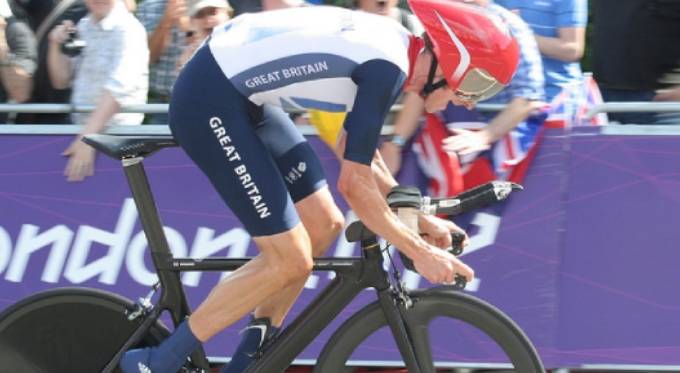 Leading the way for the women in Olympians is track cyclist Laura Kenny CBE whose four Olympic golds see her sit ahead of equestrian star Charlotte Dujardin CBE. Interestingly, Laura is married to Jason Kenny CBE meaning the couple have a combined total of 11 medals to their name.
Away from the UK, arguably the greatest Olympic legend of them all is American swimmer Michael Phelps. Over the course of 12 years, he has amassed a staggering 28 Olympic medals, ten more than the Soviet gymnast Larisa Latynina.
To become an Olympic legend there are certain qualities required if you are to make it at the highest level. These include:
Build On Your Natural Talent
Of course, to be a success in the world of sport there needs to be a degree of natural talent involved. Not everyone has the capabilities to be a talented swimmer, cyclist or rower, but to establish yourself as an Olympic legend, this talent needs to be harnessed in the right way.
More specifically, this means people need to put the hard work in that is necessary to achieve success. A perfect example of this is Usain Bolt. The world's fastest man, he has set the 100m world record and has won an impressive eight gold medals.
From humble beginnings in Kingston, Jamaica, at school he was encouraged to focus on running and he dedicated his life to making it to the top. Initially, he was at risk of seeing his potential go unfulfilled. His coach at school Pablo McNeil, a former Olympic athlete himself, helped him commit more time to train and less time to his practical jokes. Bolt is a perfect example of how to ensure you use your talent in the right way to become an Olympic great.
It's Ok To Be Selfish
Every Olympic legend who has seen success has had to make sacrifices. Whether that is missing out on social events, battling through the cold or waking up at the crack of dawn to go to training, often these little things can make a big difference.
Sometimes it can be hard to feel the motivation to not simply hit snooze on the alarm and go back to sleep. However, when these moments occur it is important to remember the end goal. Visualise yourself on the podium, imagine the gold medal around your neck and know that it will all be worth it in the end.
Get A Coach That Fits Your Needs
Sport is full of different personalities. Some are big, some are less so, but when it comes to getting the perfect coach it is important to find someone who matches your needs. To be an Olympic legend you need someone who pushes you to the limit but is also able to give solid advice which can help you progress as an athlete.
When you find the perfect coach for you the rewards can be amazing. A good example of a great sporting partnership is Charles Van Comenee who worked as heptathlete Denise Lewis' coach for many years and helped her win gold at the 2000 Sydney Olympics.
There are also examples of coaches and athletes not working well together which can lead to disastrous consequences. If this is the case then don't be afraid to move on and look at other coaching options. Remember, an athletes career is a short one, so make the most of it while you can!
Another way to become an Olympic legend is to get inspiration from stars of the past. Here at Champions Olympic Speakers, we have an abundance of excellent Olympic legends who are perfect for all events. For booking information call 0207 1010 553 or complete our online booking form.